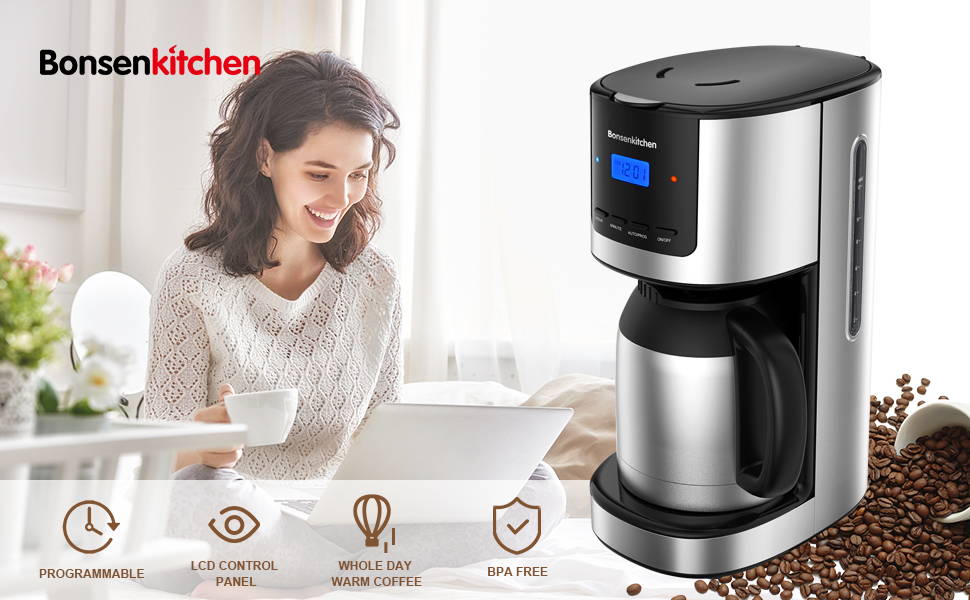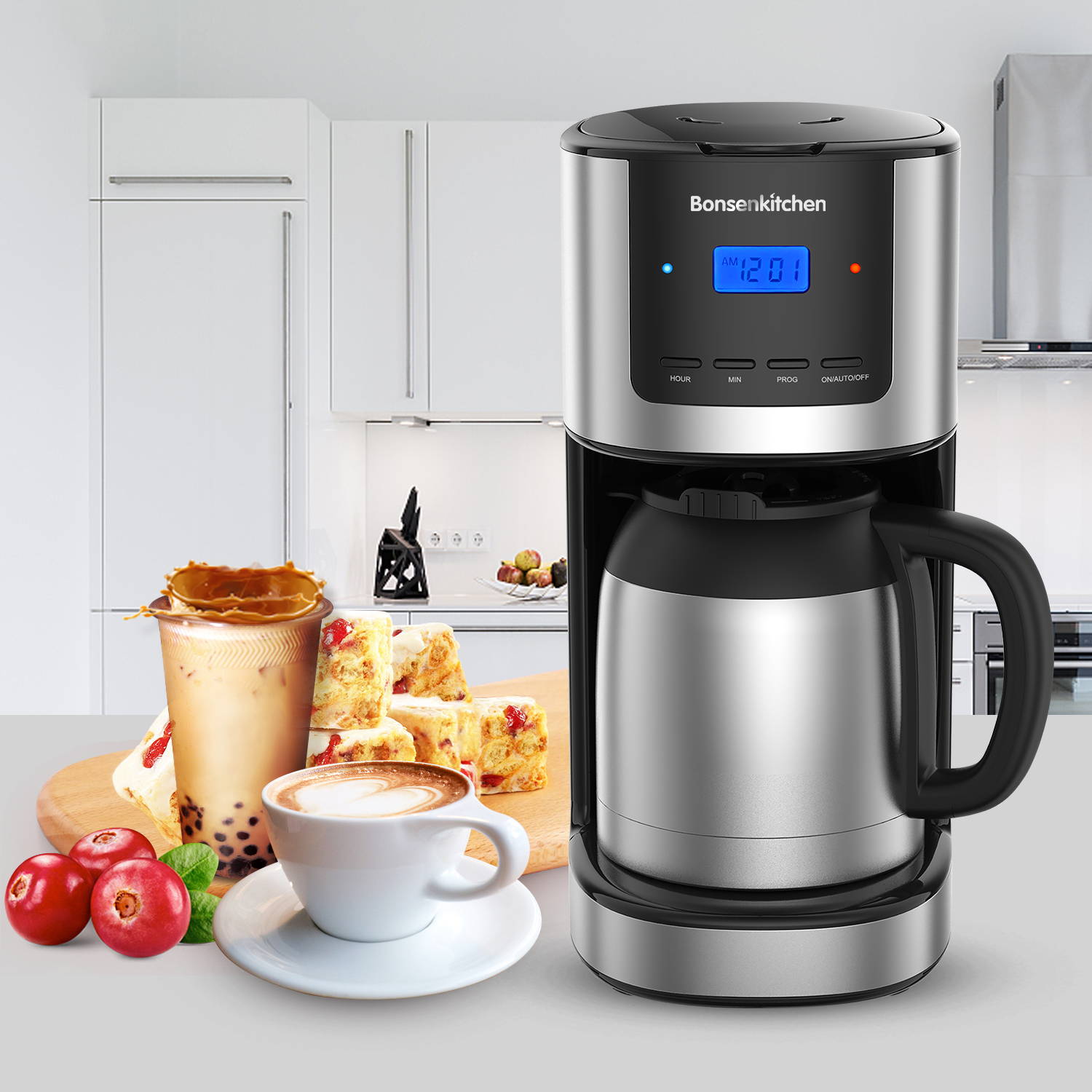 Bonsenkitchen 52oz 10 Cup Programmable Coffee Machine
Vacuum thermos flask with stainless steel
The programmable thermal coffee machine from Bonsenkitchen is a durable 10-cup filter coffee machine made of stainless steel that is perfect for any coffee lover. With the 24-hour auto-start function, you can wake up with freshly brewed coffee. Long-term insulation The insulated jug keeps the coffee warm for hours without affecting the taste. After brewing, you can enjoy a cup of coffee for hours. The quick programming buttons are simple and easy to use.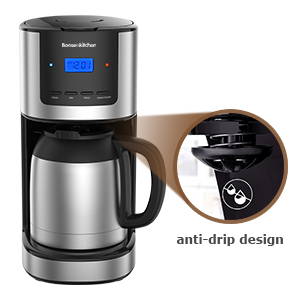 The perfect spout does not drip and prevents the rest of the coffee from sinking onto the frying pan after the brewing process is complete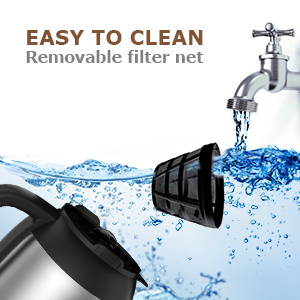 The removable filter makes cleaning easier and more convenient.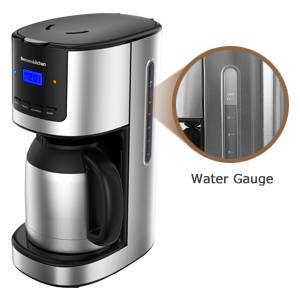 The clear water window gives a clear view of the water level during filling to avoid overflowing.