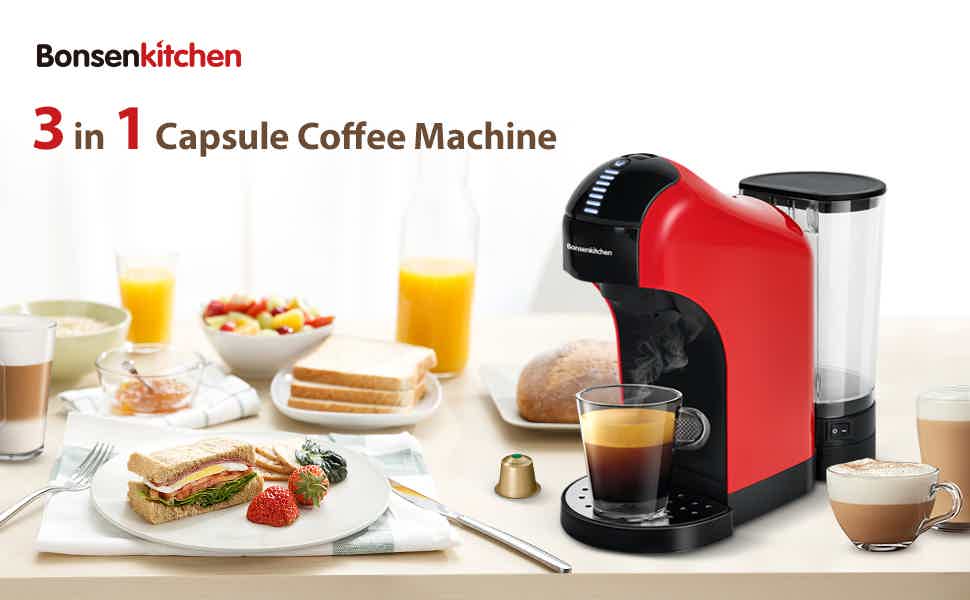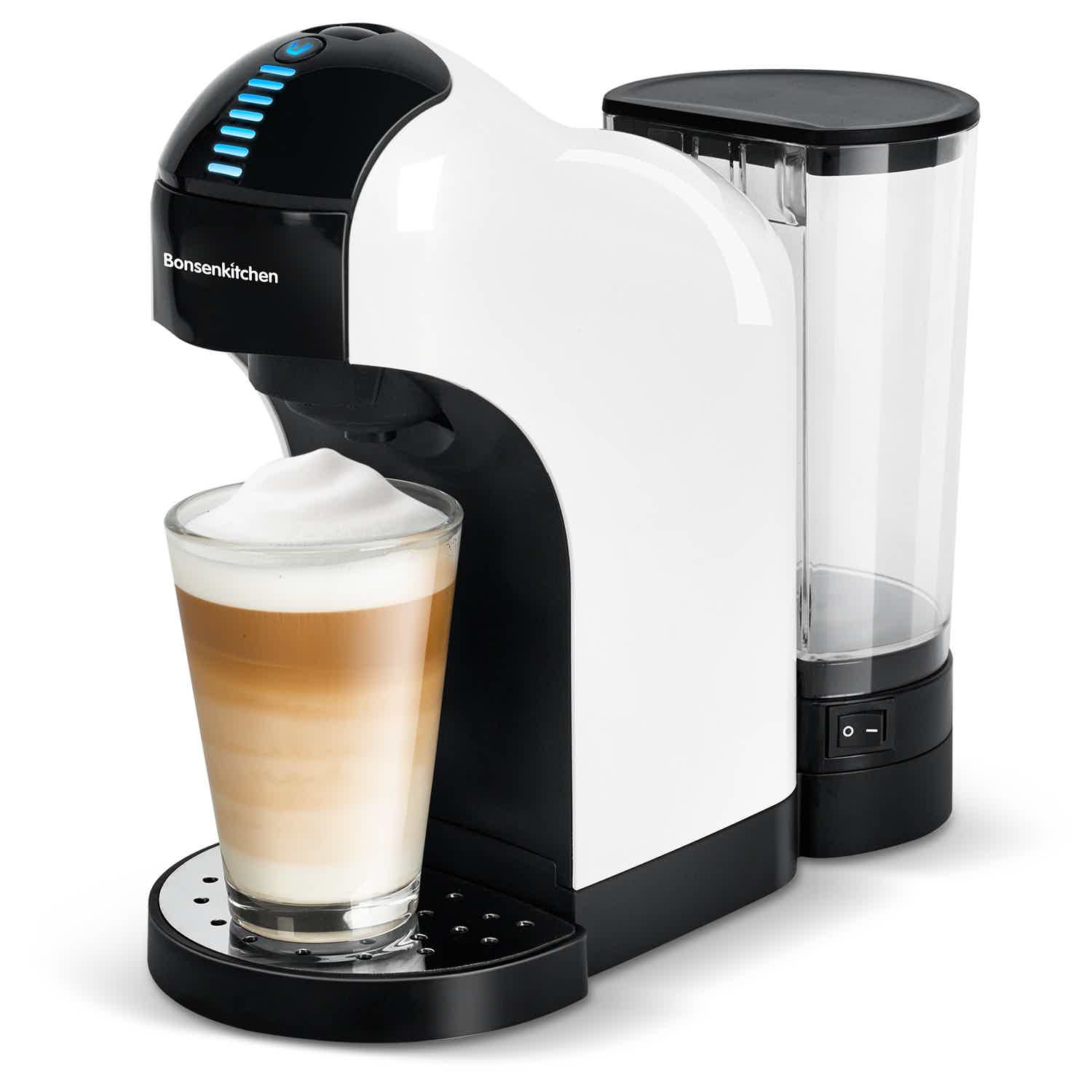 Bonsenkitchen 3 in 1 Capsule Coffee Machine
This Bonsenkitchen single cup
3 in 1 Capsule Coffee Maker compatible with Nespresso capsule, Dolce Gusto and ground coffee. One touch operation makes it easy to enjoy a cup of high quality coffee just 1 minute in those rush mornings.The temperature control technology precisely regulates the water temperature for a perfectly balanced coffee extraction and gives you control and consistency for delicious-tasting coffee every time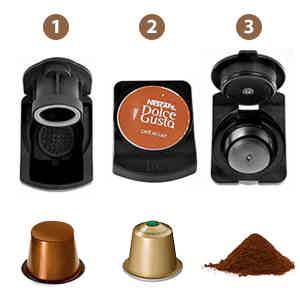 3 in 1 capsule coffee machine
This single cup coffee machine compatible with Nespresso, Dolce Gusto and ground coffee capsules.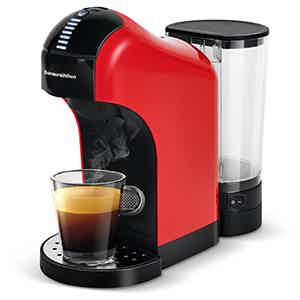 The dimensions of this coffee machine are 12.32*5.51*10.43'' which is easy to place in the kitchen, home and office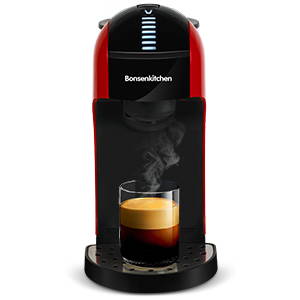 You can follow the instructions for the recommended amount of water to prepare a coffee the way you want.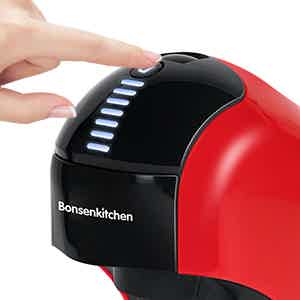 Makes it easy to enjoy a cup of high quality coffee in just 1 minute on those busy mornings.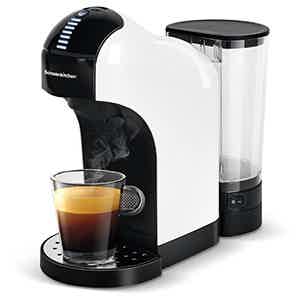 The 1 liter large water tank design allows you to enjoy your coffee without adding water frequently.