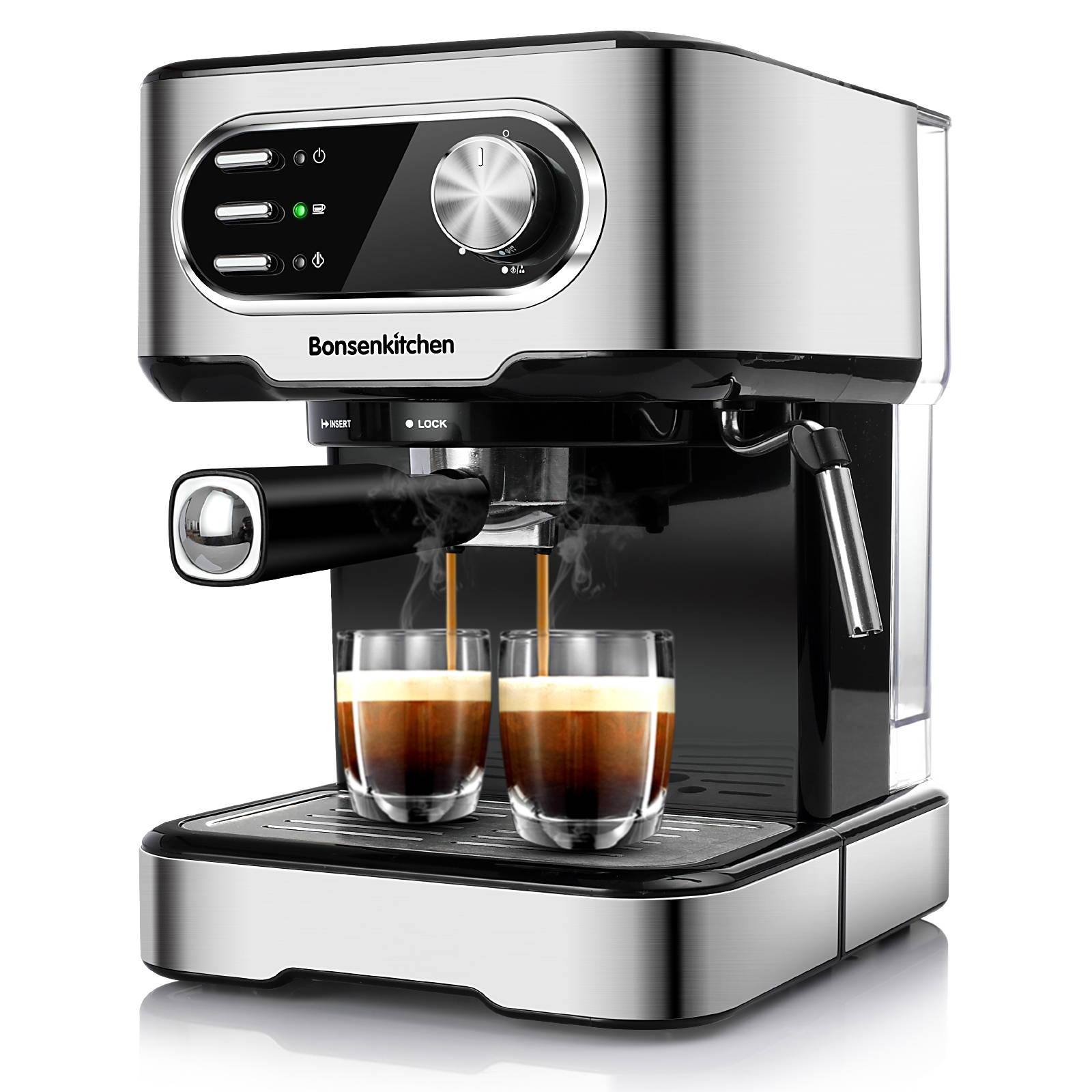 15 Bar Coffee Machine With Foaming Milk Frother Wand
Make your choice of authentic espresso, no-nonsense filter coffee or quick & easy capsules with one compact machine. A 15-bar pump extracts maximum flavour with a rich, velvety crema while the steam wand means you can produce café-style Micro-Foam for the perfect latte or flat white.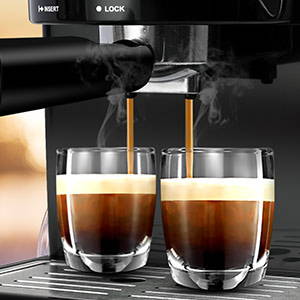 Espresso Volumetric Control
Professional technology to brew authentic espresso,you can choose 1 cup or 2 cup you prefect.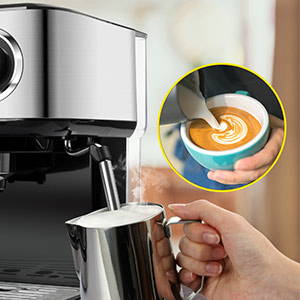 The adjustable steam set can control the built-in steam wand to steam or heat milk. Allows steaming and frothing milk for cappuccinos and lattes.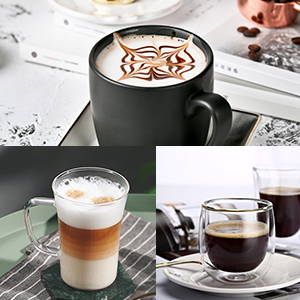 The professional pressure of 15 bar ensures espresso in barista quality every time. With the adjustable controls, you can prepare coffee according to your personal taste preferences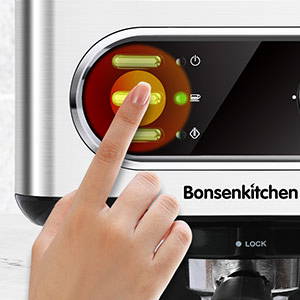 It's so simple to use,doesn't need much techniques and skills, just takes a few step you can enjoy delicious cappuccino and latte.
The drip tray at the bottom is easy to adjust or remove to fit taller cups, brew a larger size beverage just the way you like.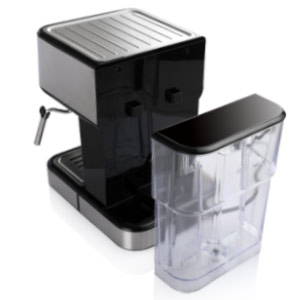 The 1.5 L capacity transparent water tank with maximum water level is suitable for filling water and for monitoring the water volume, and can be easily removed for cleaning and filling.