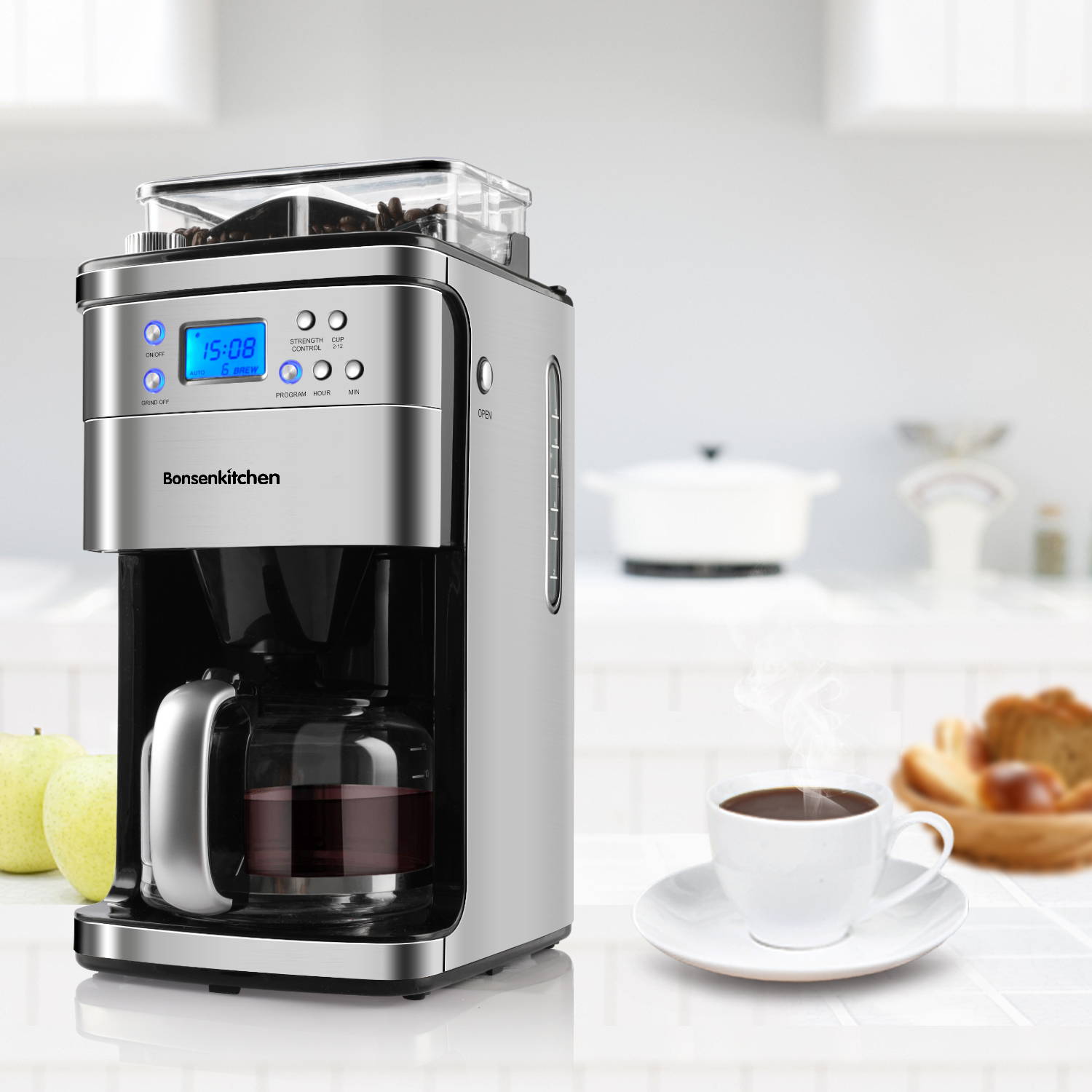 50 Oz Large Capacity of Thermal
The Grind Coffee Machine can brew up to 10 cups of coffee. Set the number of coffee powder (2,4,6,8,10) by pressing the "CUP 2-10" button on the control panel base according to your requirements.
NOTE: When preparing coffee, the amount of ground coffee added should correspond to the amount of water, otherwise this will affect the coffee concentration.

Show time and feature content convenient for you to use.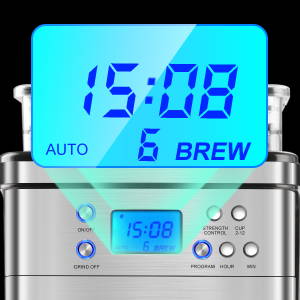 The coffee beans are collected by the burr grinder and ground, whereby the full flavor of the beans is retained.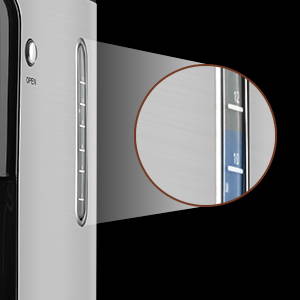 LThe front-facing window shows you the exact amount of water that will be used to make coffee.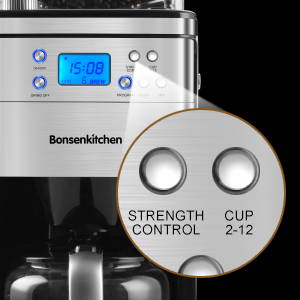 Create your desired drink with 3 settings for the strength control and 8 settings for the coffee grinder control.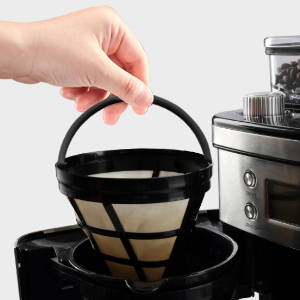 Easy to clean, Reusable, environmental protection and saving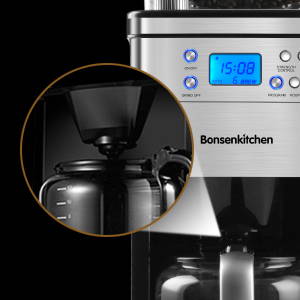 The improved anti-drip structure can effectively prevent coffee overflow.