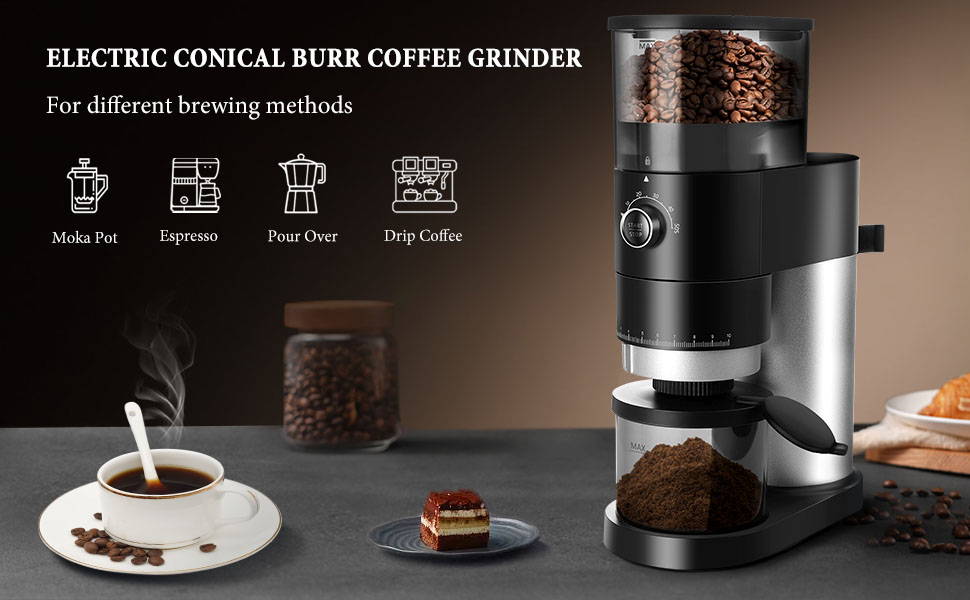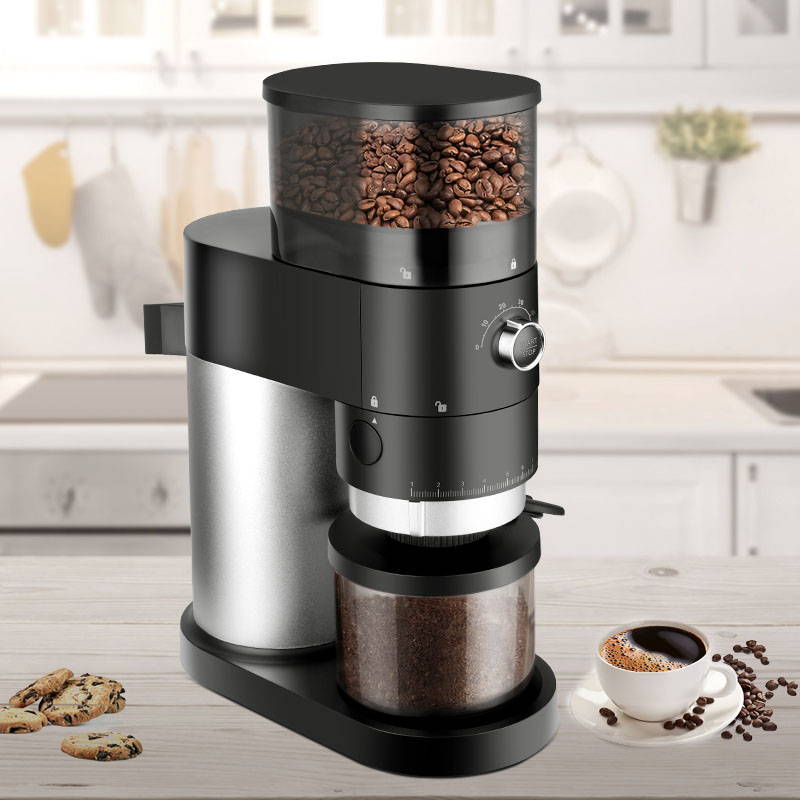 Automatic Electric Coffee Grinder
Bonsenkitchen conical grinder, temperature control system that prevents excessive temperatures while using the mill for home, kitchen and business.

Commercial-grade conical steel burrs with advanced cutting design for high precision grinding are produced as matched pairs and hand assembled in Switzerland for precise fit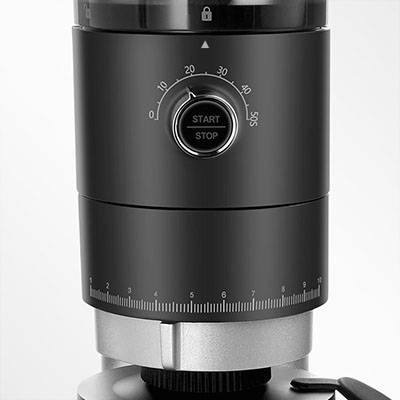 Set the grinding time (from 0-50 seconds) and just one touch to start. The maximum grinding time is 50 seconds each time, which is especially suitable for grinding in large quantities.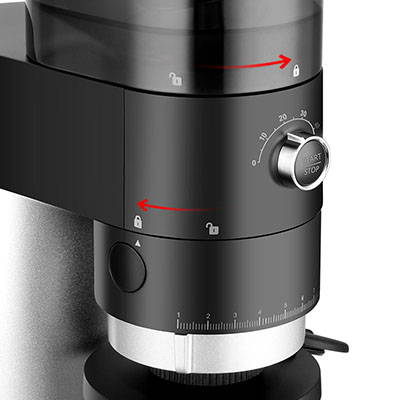 Safety lock mechanism ensures grinder does not operate without bean container in place.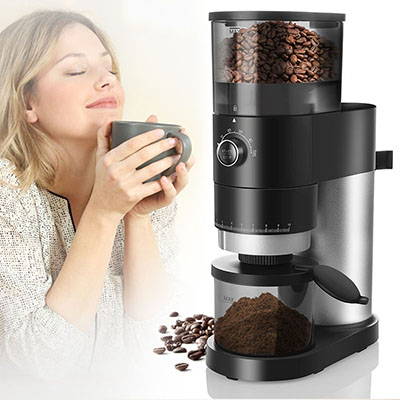 Gear reduction motor grinds slow with reduced noise making rich flavored, tasty ground coffee.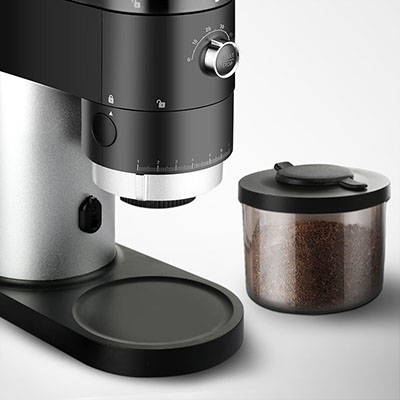 keeps harmful UV rays away and keep them fresh longer
UV protective tint preserves beans' freshness to a maximum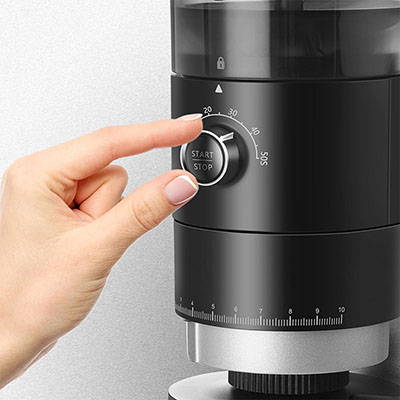 From coarse,medium,fine to ultra fine. You can choose from 12 precision grinding settings. Adjust the settings of the grind before adding coffee beans.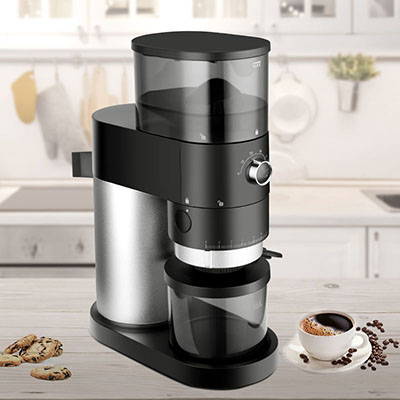 Conical burr grinders provide the widest range of precision grinding for every type of brewing method from Turkish, espresso, drip coffee, French press, pour-over brewers and percolators