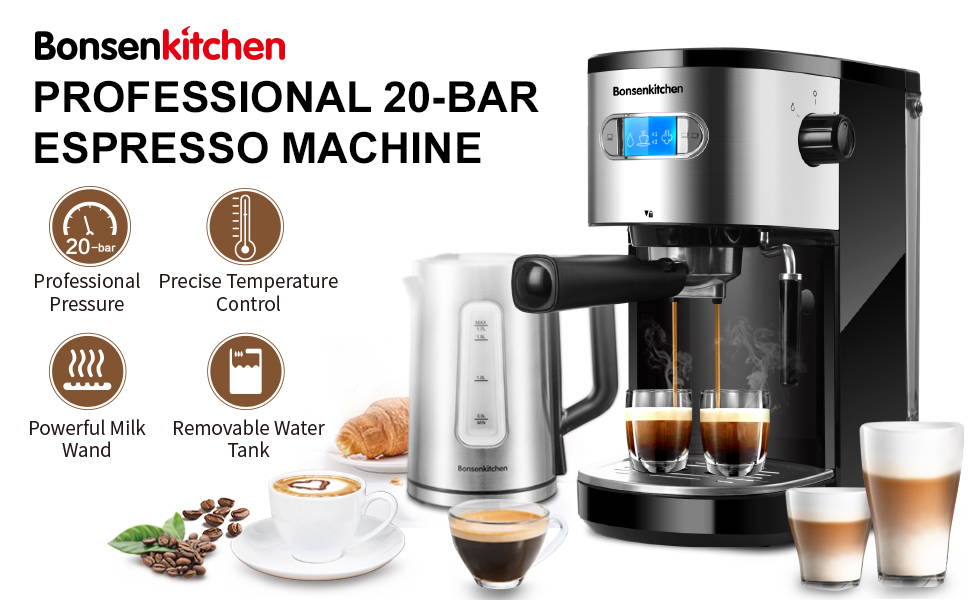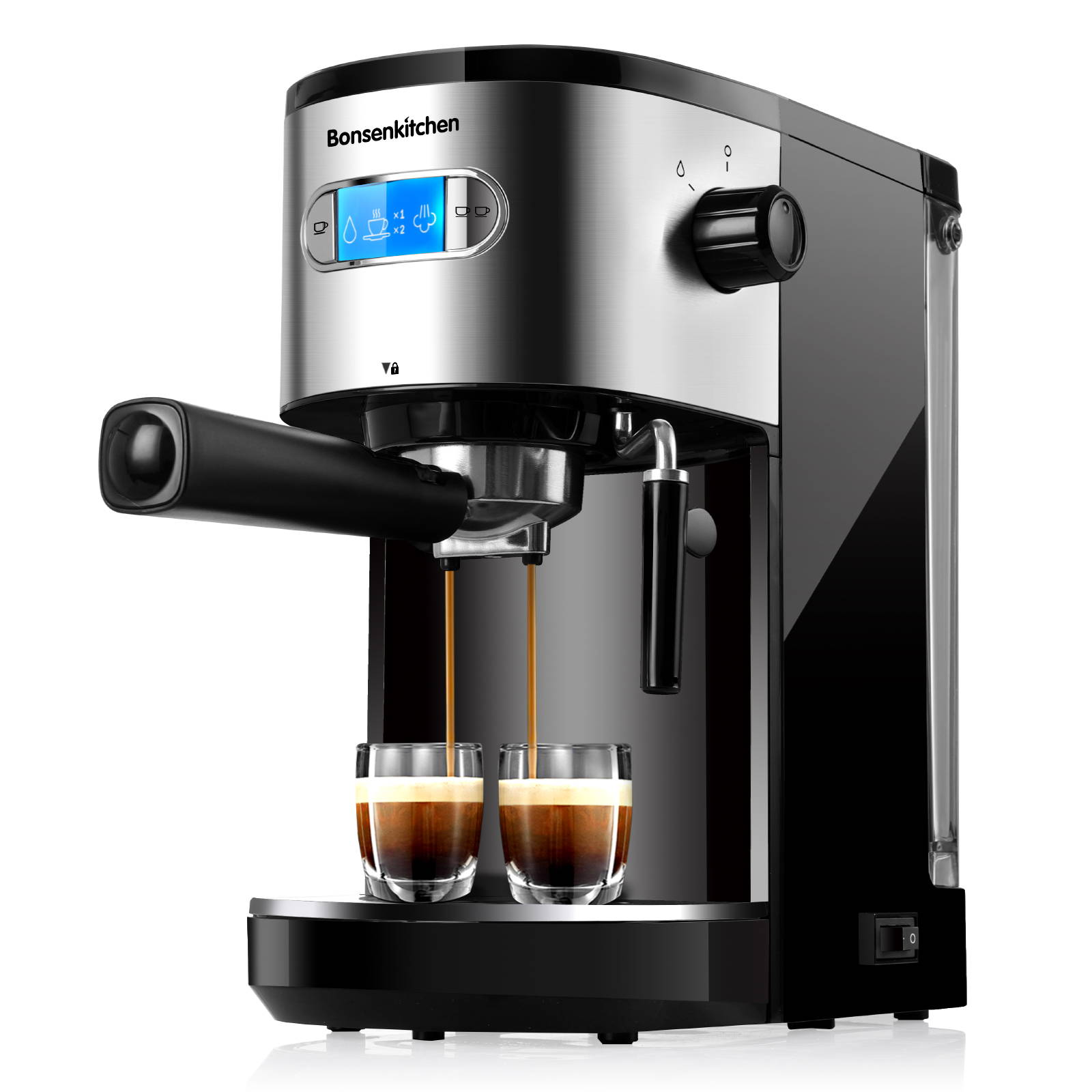 Bonsenkitchen 20-Bar Espresso machine
This Bonsenkitchen coffee machine with the foam stick for easy frothing milk. It has a sturdy stainless steel body that is wrapped in a stylish design and is the perfect addition to any kitchen. The coffee machine has two separate temperature control systems with which the water and steam pressure can be controlled separately.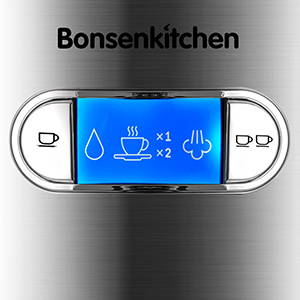 Standar 1 shot and 2 shot volume option. Do not need to manual operate any more.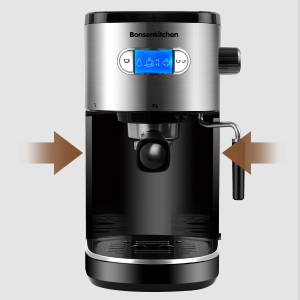 The temperature control technology precisely regulates the water temperature for a perfectly balanced coffee extraction and gives you control and consistency for delicious-tasting coffee every time.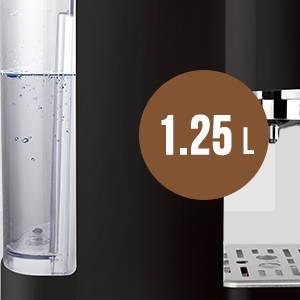 The transparent water tank with maximum water level is suitable for filling water and for monitoring the water volume.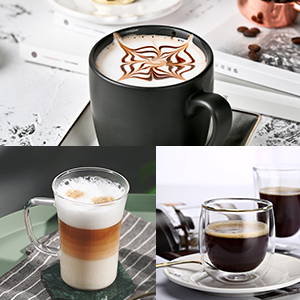 The professional pressure of 20 bar ensures espresso in barista quality every time. With the adjustable controls, you can prepare coffee according to your personal taste preferences.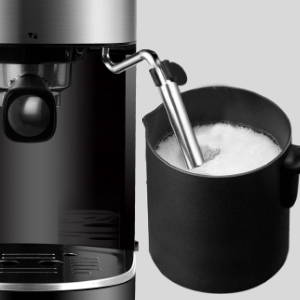 The adjustable steam set can control the built-in steam wand to steam or heat milk. Allows steaming and frothing milk for cappuccinos and lattes.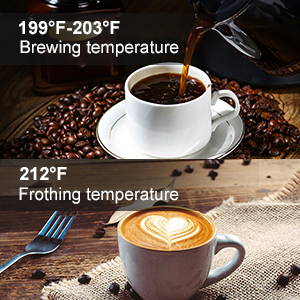 Double temperature control
Always brew espresso at the perfect temperature with two separate temperature control systems, with which the water and steam pressure can be controlled separately