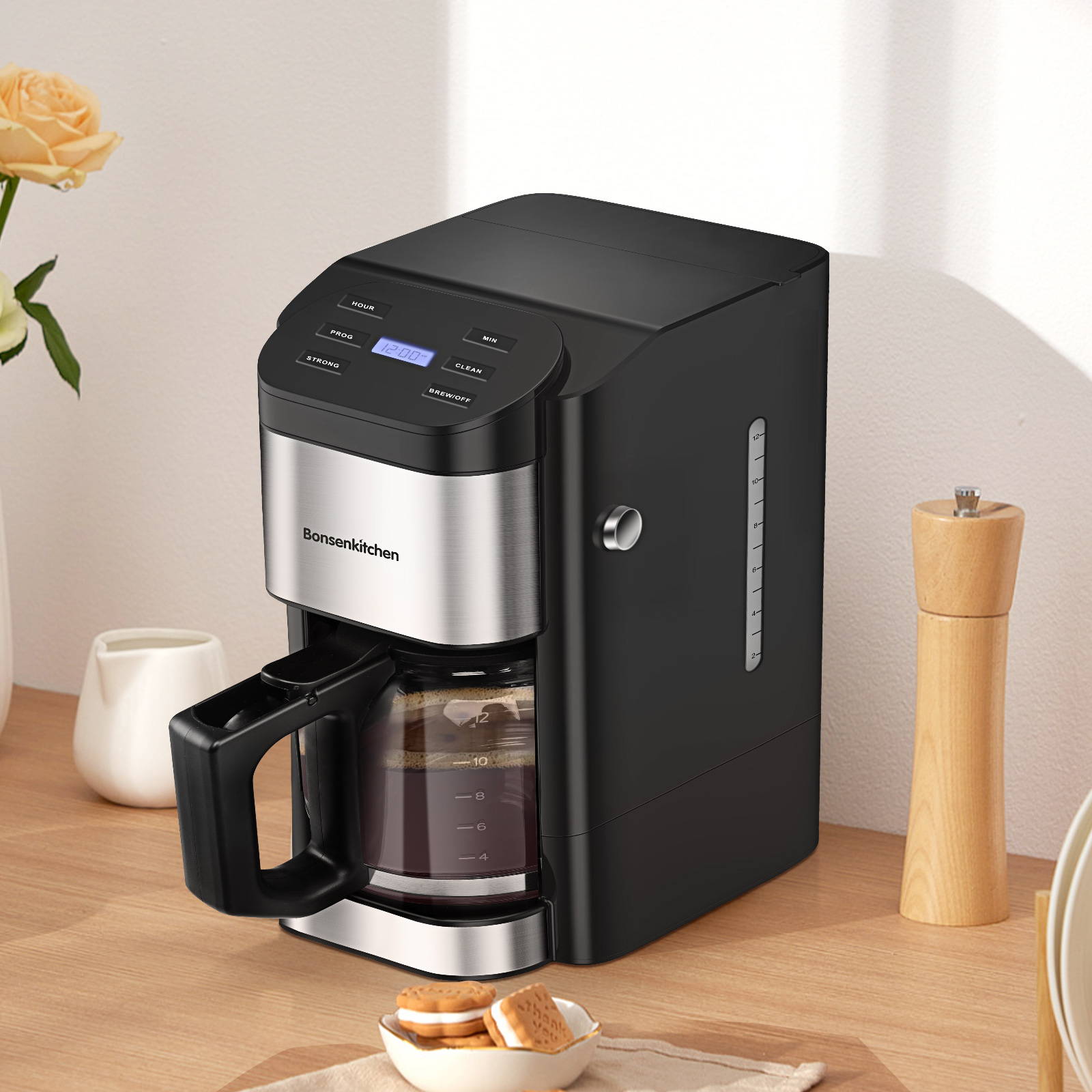 Bonsenkitchen best drip coffee machine
The Bonsenkitchen 12 Cup Programmable Coffee Maker CM8102 is easy to fill from the front with a swing-open brew basket for coffee grounds. Plus, with an automatic cleaning cycle reminder, you can ensure your machine is brewing the best-tasting coffee. With its compact design, this coffee maker takes up less space but still makes up to 12 cups. The coffee machine automatically shut off after 2 hours of warming time.
One Bottom To Open Filter Basket Holder
The swing-out brew basket opens from the front quickly by pressing the right button, which is designed for easy fill coffee ground and clean.
Press the STRONG button to select stronger coffee flavor.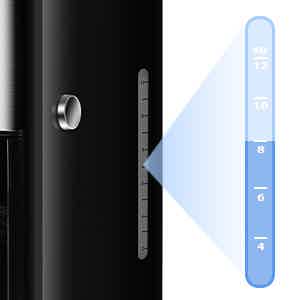 The front-facing window shows you the exact amount of water that will turn into coffee.
High Quality Gold-Flat Filtert With Solid Bottom
The coffeemaker comes with an easy-to-remove filter basket and a reusable filter—no need to spend money on disposable paper filters.
Duralife Glass Coffee Pot
The sturdy 12-cup carafe has measurement markings for accurate filling and an easy-grip handle for comfortable pouring.
4 steps to brew coffee easily