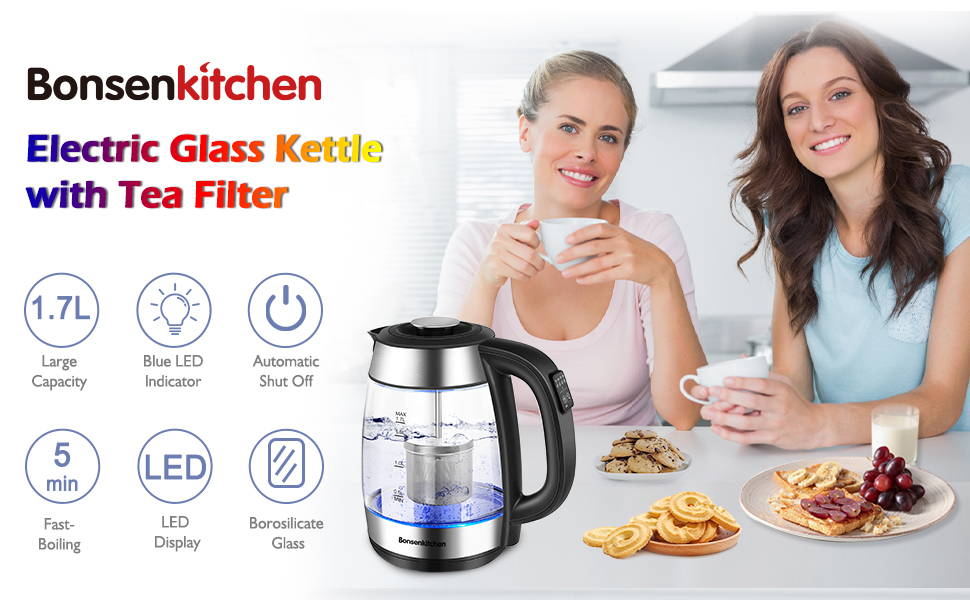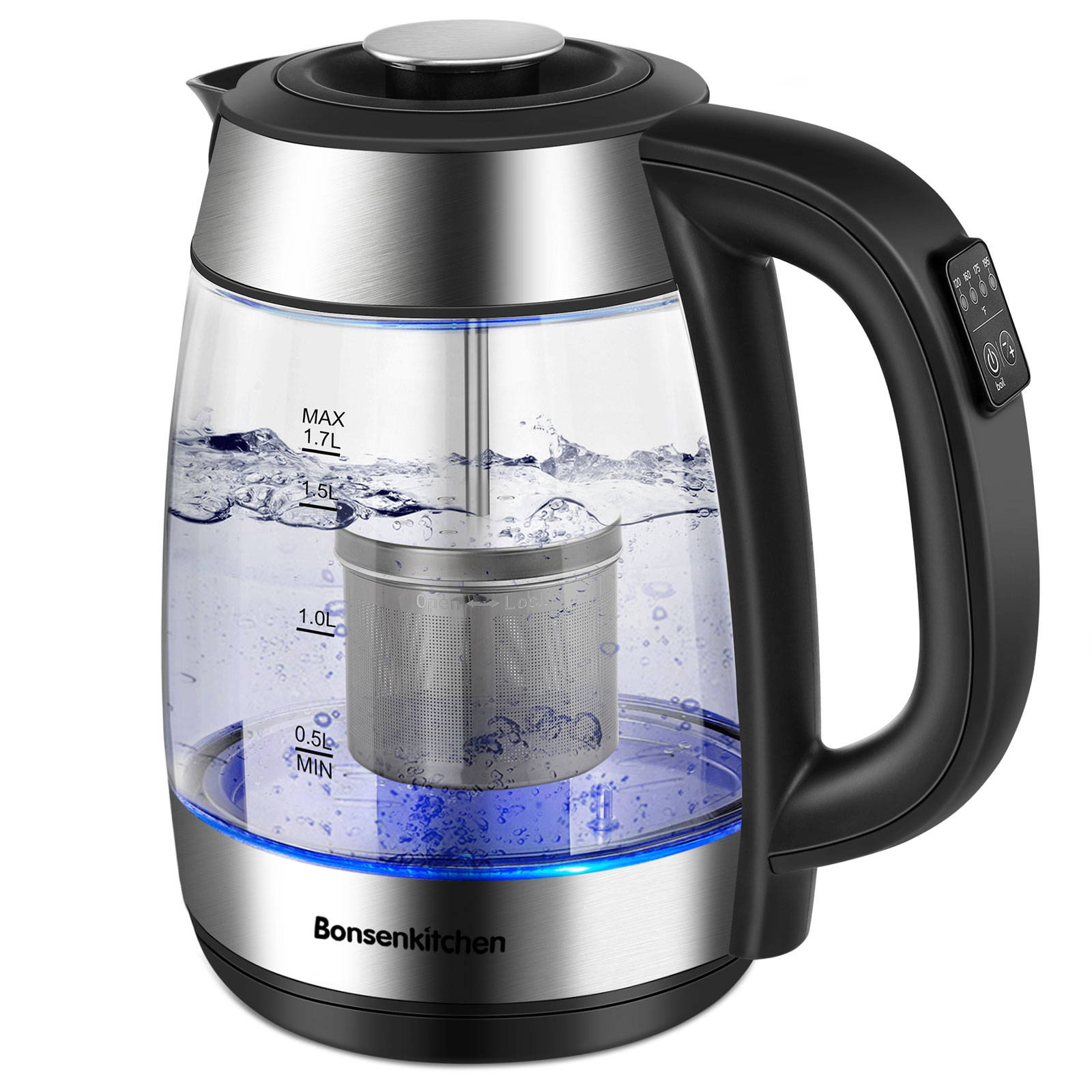 Bonsenkitchen
2 in 1 Kettle and teapot with LED touch screen
1.7L glass electric kettle, adjustable temperature
Glass electric kettle with choice of temperature between120℉,160℉,175℉,195℉ or 212℉
0.5 L--------------------3 minutes
1.0 L --------------------4 minutes
1.5 L--------------------5 minutes
1.7 L--------------------7 minutes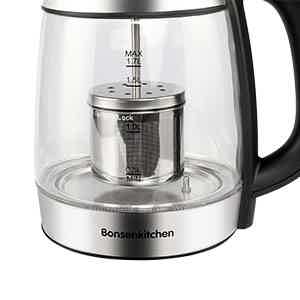 1.7 L Electric Glass Kettle
1.7L electric glass kettle can meet the needs of different occasions such as homes, offices, apartments, etc.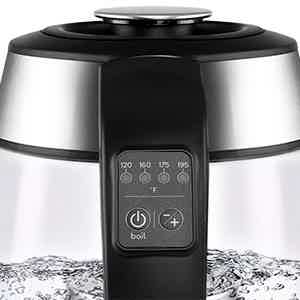 1500W, 5 Temperature Levels
1500W glass kettle and boil a 1.7 liter pot of water in 5 minutes. 5 temperature settings can be selected.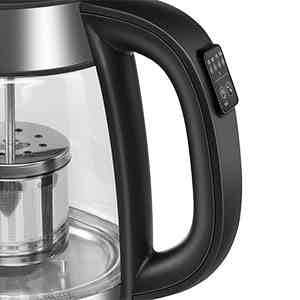 The handle is made of high quality, comfortable and energy saving materials
The kettle switches off automatically within 30 seconds from the end of the limescale and is also equipped with an anti-cooking protection.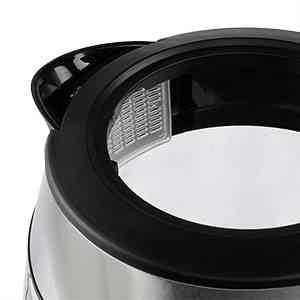 The removable lid and wide mouth opening allow for convenient filling and cleaning with water. It can be cleaned quickly with a sponge or cloth.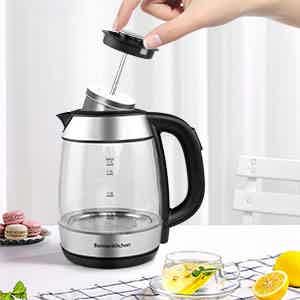 This kettle has an adjustable height of the teapot which not only boils water but also brews your own green tea, black tea or coffee. The integrated filter ensures the best taste.