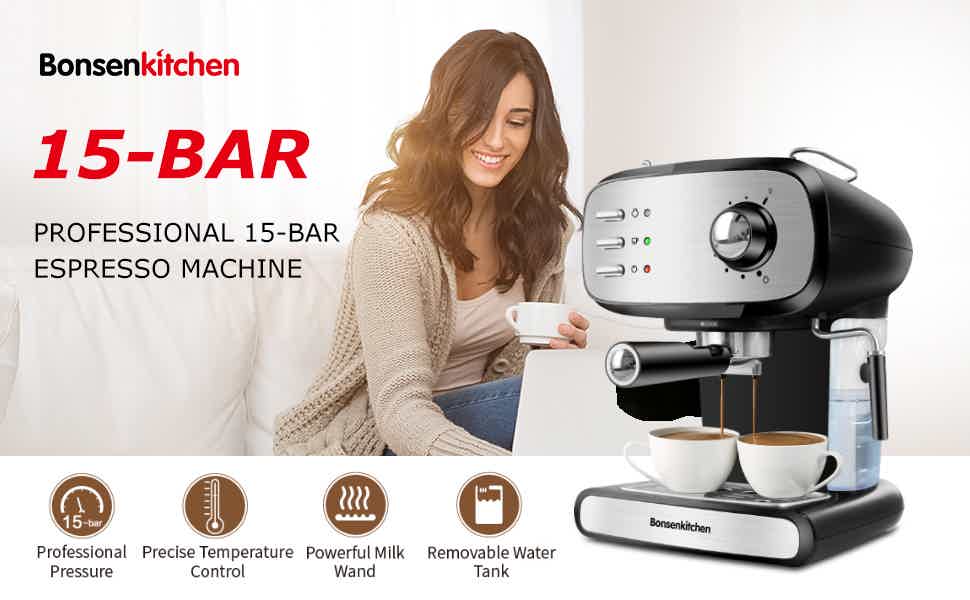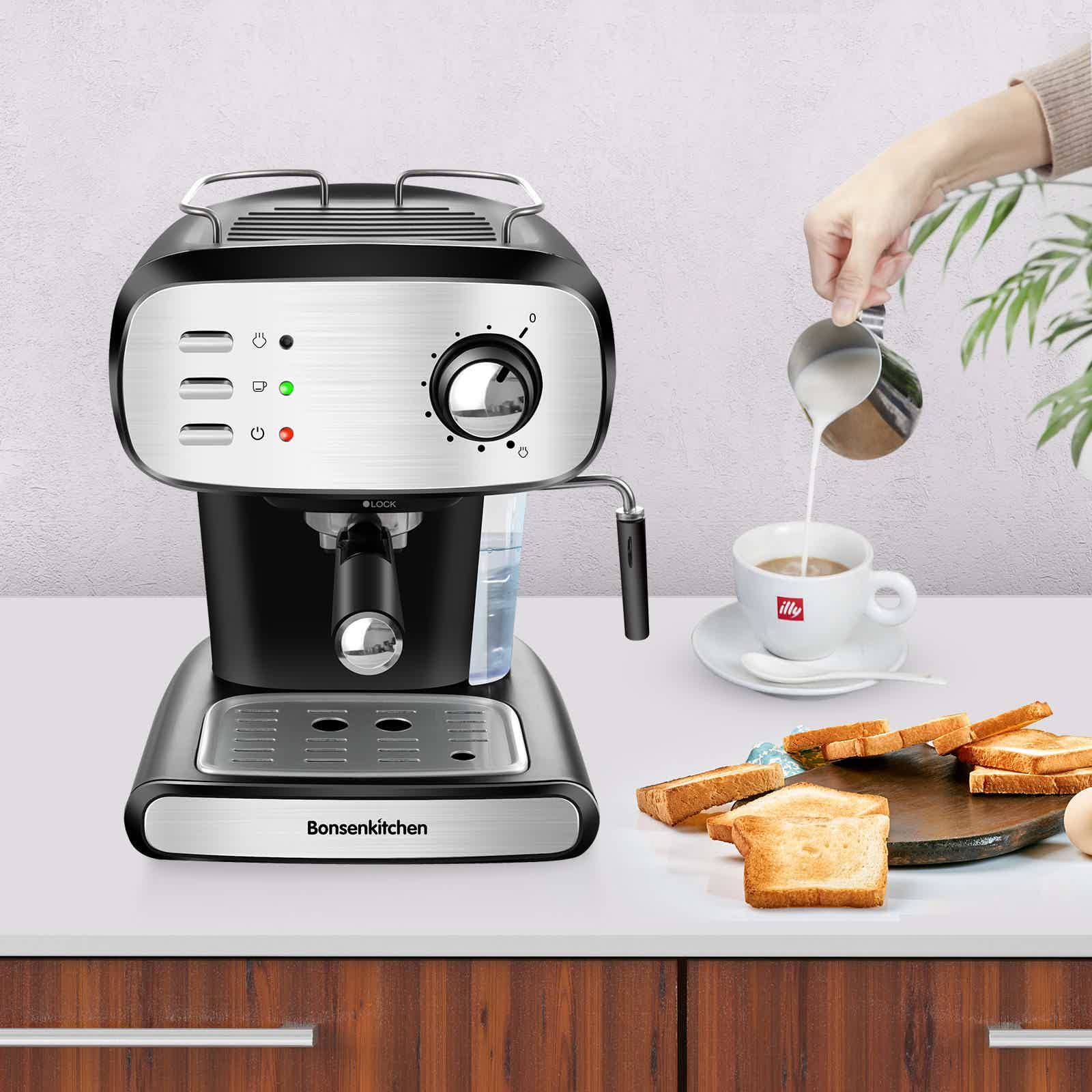 Bonsenkitchen 15-Bar Espresso machine
The espresso coffee machine with the foam stick for easy frothing milk. It can make the good kind of coffee in 45 seconds. It has a sturdy stainless steel body that is wrapped in a stylish design and is the perfect addition to any kitchen. The coffee machine has two separate temperature control systems with which the water and steam pressure can be controlled separately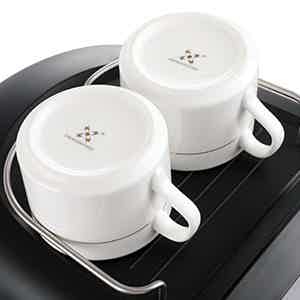 Heat the Cup Holder Quickly
Heat the coffee cup to ensure that the temperature of the coffee is suitable for the taste.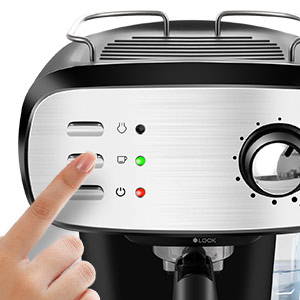 So simple to use,doesn't need much techniques and skills, just takes a few step you can enjoy delicious cappuccino and latte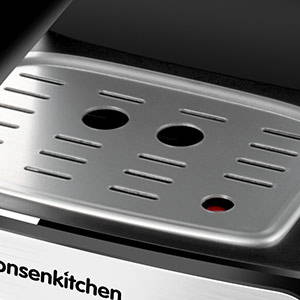 The drip tray at the bottom is easy to adjust or remove to fit taller cups, brew a larger size beverage just the way you like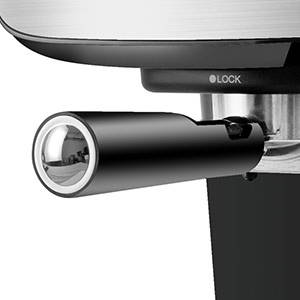 Espresso Volumetric Control
Professional technology to brew authentic espresso,you can choose 1 cup or 2 cup you prefect.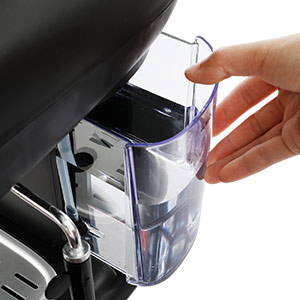 Removable 1.2L Water Tank
The 1.2 L capacity transparent water tank with maximum water level is suitable for filling water and for monitoring the water volume, and can be easily removed for cleaning and filling
Coffee spoon *1
Double layer filter *1
Q: Why can't my coffee machine produce enough heat or pressure?
A: It should be preheated first, and the temperature can reach more than 72 ℃. If the amount of coffee is not enough, it is recommended to use a thicker coffee powder.