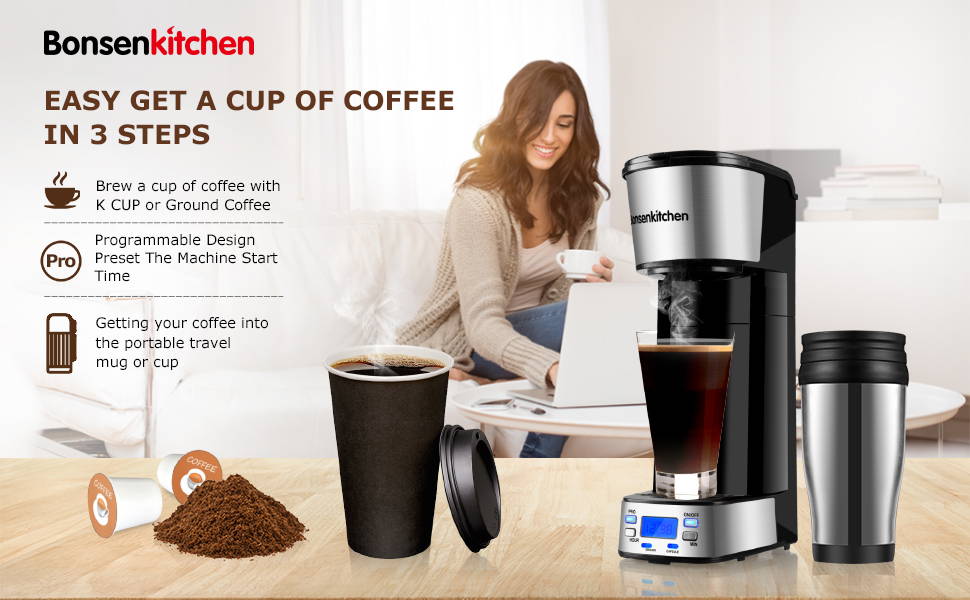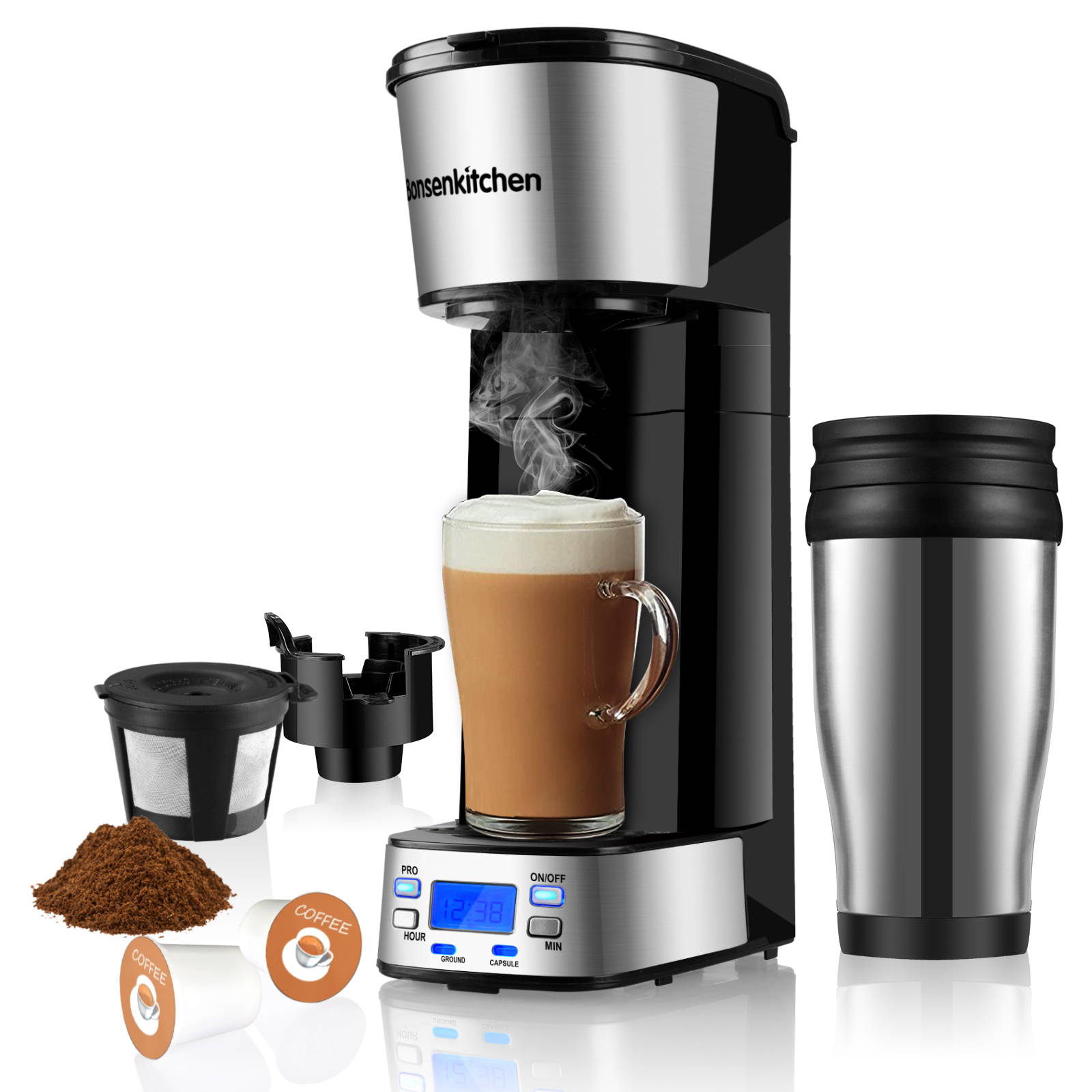 For K Cup & Ground Coffee
This Bonsenkitchen Coffee Machine always provides you fresh and delicious coffee no matter where you are. Getting rid of the complicated procedures, one-touch operation makes you brew coffee conveniently. Switch on the machine, add fresh water, pop in a ground coffee, and press start. In a minute or two, you have a piping hot cup of coffee. The machine will auto shut-off after completing the work. Overheat protection ensures the safety and prolong life-span of coffee brewers.This Bonsenkitchen coffee maker shuts off two hours after its last brew to ensure safety and energy savings. Five brew-size selections let you choose how much to make, you can enjoy a bold morning cup or a refreshing afternoon beverage with the touch of a button.
In addition, the coffee machine built in the 4 function milk frother. You can brew the coffee and stema your milk in same time. Get a perfect Cappucino in 3 steps.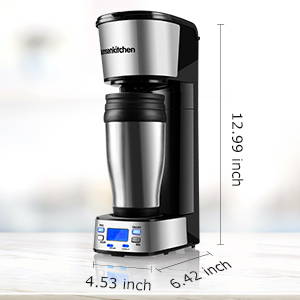 The perfect spout does not drip and prevents the rest of the coffee from sinking onto the frying pan after the brewing process is complete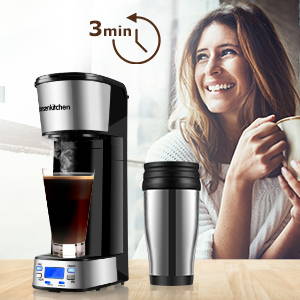 The removable filter makes cleaning easier and more convenient.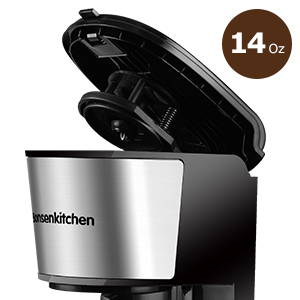 The clear water window gives a clear view of the water level during filling to avoid overflowing.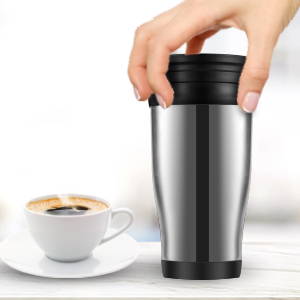 A Portable Travel mug is included to allow you to take home-made hot coffee on the go.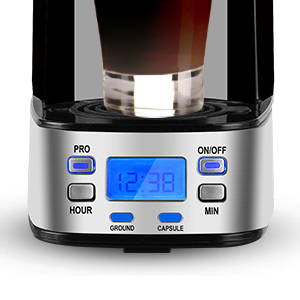 Programmable and LCD Display
12 Hours Programmable Design: You set up time option before sleeping that you can enjoy the hot coffee immediately when you wake up.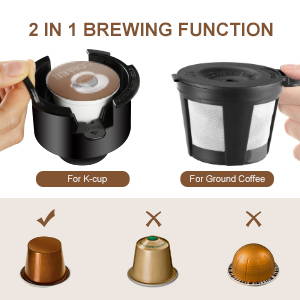 No more debate whether make a coffee with coffee pods or brew a cup of coffee with coffee ground. You can use these 2 function both in the programmable coffee machine