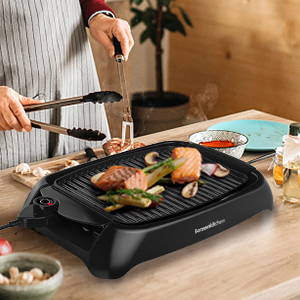 13-Inch Smokeless Indoor Electric Nonstick Grill

This Smokeless Indoor Grill was developed to cook amazingly grilled food indoors.

The kitchen grill features advanced infrared heating technology, which cooks your food to perfection while reducing the amount of smoke and oil splattering caused by burning fat.

Adjustable temperature knob to customize grilling, you're sure to get delicious results every time.

13-BY-10 inch Plate Size: You can enjoy perfectly grilled meats, seafood and veggies and other delious food any time of year at home with your friends and family.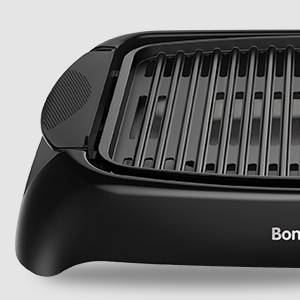 Enjoy grilled steak, Bacon, Burgers, Fish, Kabobs, Sausages, Pork Chops, Chicken and more to perfection Year-Round!
13''x10" Large Cooking Surface - Easily prepare a meal for the whole family.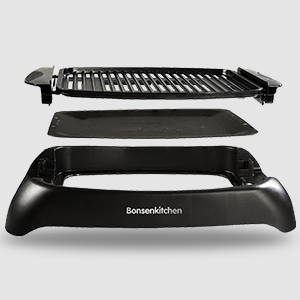 The non-stick cooking surface is fabricated with convenient grooves to catch and discard unwanted grease or drippings in the drip pan below.
The removable grill plate and drip pan are easily remove and dishwasher safe.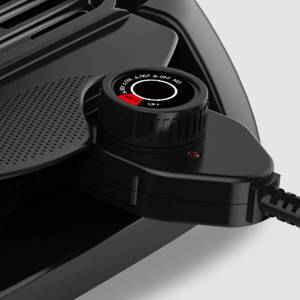 Grill to your exact desired temperature with the grills removable and adjustable temperature control.
The indicator light will go on and off to let you know when the grill is reached the set temperature.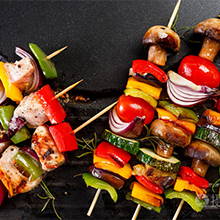 Veggies / Sliced Meat: 248℉