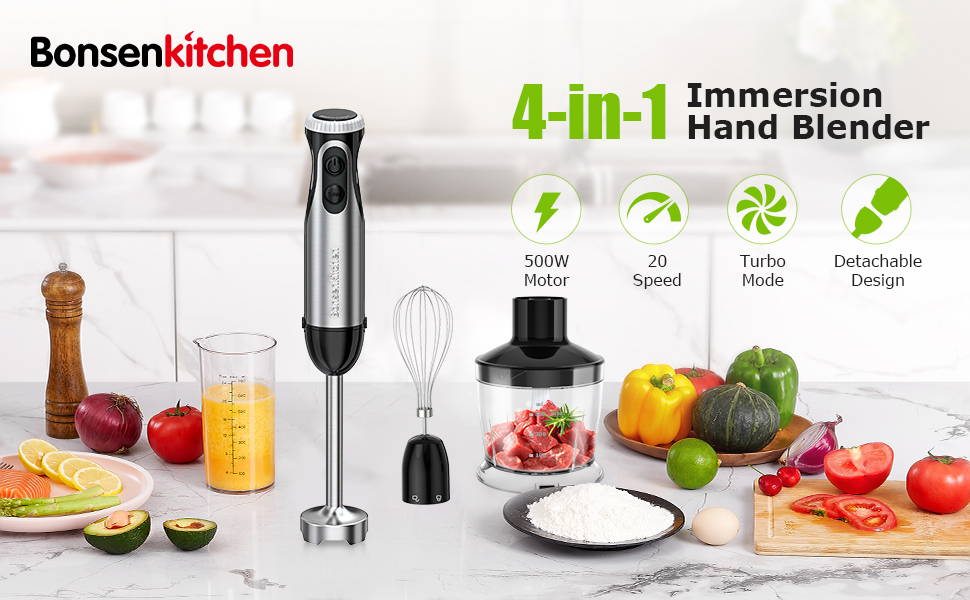 POWERFUL AND EASY CONTROL HANDBLENDER
Easy blending and whisking at any speed
Bonsenkitchen HAND BLENDER
Bonsenkitchen hand blender combines 500 Watt motor power with double-action stainless-steel blades and multiple speed settings, giving a wonderfully smooth result in seconds.
Bonsenkitchen handheld blender is great for daily use and can be stored in a drawer or cabinet without taking up too much space. Preparing healthy and delicious homemade food has never been so easy!
The flexible, infinitely variable speed function makes it easy and labor-saving to evenly stir sauces, soups, and delicious mayonnaise.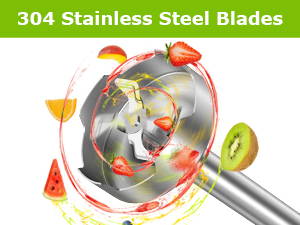 304 Stainless Steel Blades
304 stainless steel blade, durable, anti-splash and anti-stuck. Whether you're making a smoothie or a creamy soup, handle it with ease and perfection.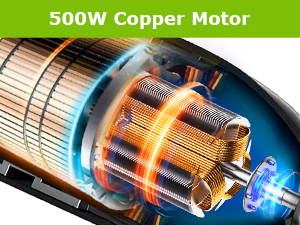 Equipped with a powerful motor, it provides plenty of power to get the best results in seconds and is durable.