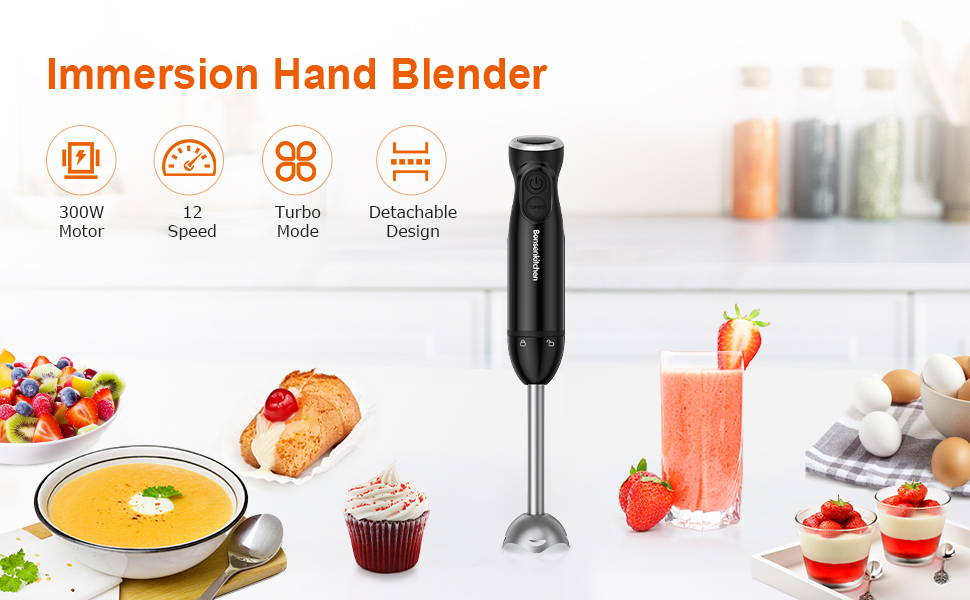 POWERFUL AND EASY CONTROL HANDBLENDER
Easy blending and whisking at any speed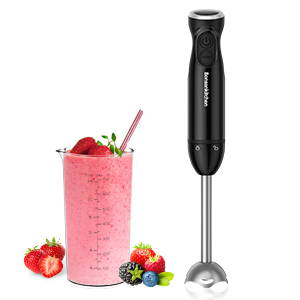 Bonsenkitchen HAND BLENDER
Bonsenkitchen hand blender combines 300 Watt motor power with double-action stainless-steel blades and multiple speed settings, giving a wonderfully smooth result in seconds.
Bonsenkitchen handheld blender is great for daily use and can be stored in a drawer or cabinet without taking up too much space. Preparing healthy and delicious homemade food has never been so easy!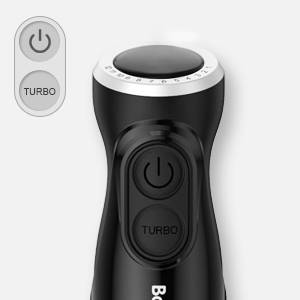 Multiple speed settings and a turbo button that gives you more power as you desired. Start slowly to prevent splashing and smoothly speed up till you reach the required speed for each application and every type of ingredient.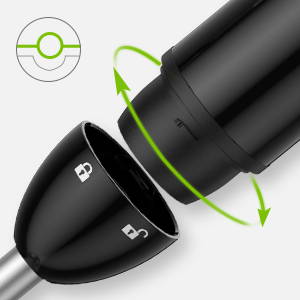 Rotate the blender to lock or unlock, it's really convenient to install or remove detachable accessories like blending shaft, chopper, and whisk.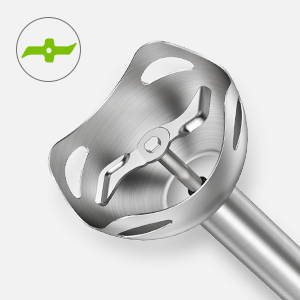 Maximum Blending Performance
The double-action food-grade stainless steel blades ensure all ingredients are reached and mixed with exactly what you need in less time.
Anti-Splash blade guard design prevents food from splashing around when cooking.